Happy Holidays
Apple named Cinemagraph Pro for Mac a Best of 2014 so
we're in a gift-giving mood. It has been a great year for Flixel; we've made a lot of progress and have been awarded for all of our hard work. Thank you all for making this year a great one – we couldn't have done it without you. 


Flixel Cinemagraph Screen Saver
As a present to our Flixel community and as a celebration of all the amazing cinemagraphs being created, our team just took the wraps off a cool new Mac screen saver.  Everyday it will feature one of the beautiful cinemagraphs uploaded to Flixel.com. Keep up the great work!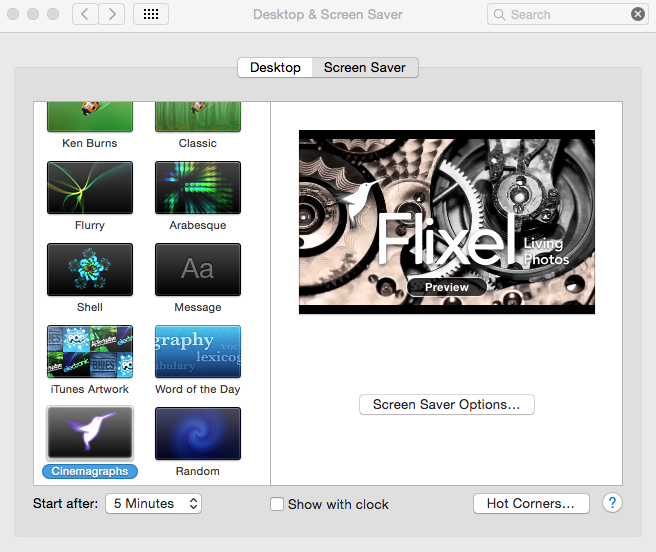 We hope you like it. Feel free to share it with your friends and family; the more the merrier.
Click here to download.