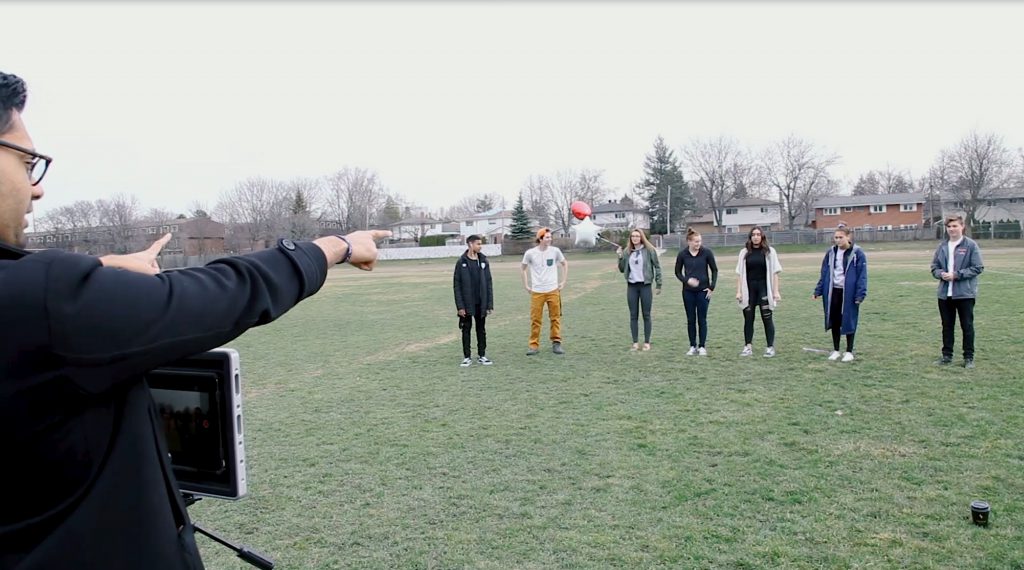 Cinemagraphs are living photos; an exciting new medium that blend photo and video together in mesmerizing ways. Composed like a photo and brought to life with a subtle hint of looping motion, cinemagraphs are used by photographers and marketers to capture attention, tell new visual stories, and drive results.
You can easily create cinemagraphs by using:
a camera or iPhone
a tripod
If your school doesn't have access to any Mac computers or iPads, some students likely own iPhones. Cinemagraph Pro for iOS and macOS offer the same powerful features that allow creators to produce professional-quality  in minutes. We understand that resources are limited and suggest that students form groups to experience the entire creation process from concept to capture to post.
3 Ways to Share Cinemagraphs in Your Classroom, and Why You Should
Our world is more visual, encouraging more people to pick up cameras and phones and design skills to share stories in the way that people tend to consume them. Similarly, we also now see many career fields intersect with one another in the creative space, which opens up more opportunities. For example, you'll often find that talented photographers and graphic designers pursue careers in brand communications, social media, and digital advertising. It's these types of creative storytellers around the world who are adapting cinemagraphs and other types of dynamic content for their toolbox to find those unique opportunites and stay competitive. Teachers should share the latest trends in photography and marketing and equip students with the skills that will help them in photography careers and beyond.
Here are three ways to use cinemagraphs in the classroom:
Course Units
Extra-Curricular Activities
Community Engagement
Course Units
Exploring traditional photographic processes and understanding how the medium has evolved since its earliest stages is key to photography education. These processes are out of touch with today's practices for creating and sharing visual content; this is why many schools no longer support analog photography.
Teaching students about the future of photography is just as important as teaching them about the history of photography. Visual storytelling is no longer limited to static images; in fact, the world is watching more video than ever before. Cinemagraphs combine the principles of photography with the power of video.
You can create cinemagraph courses that explore:
Techniques and different cinemagraph styles such as portrait, landscape, levitation, and double exposure.
How cinemagraphs fit in the digital landscape of visual storytelling.
Where students can use cinemagraphs in the modern, #trending workplace.
Extra-Curriculars
Make moving images a part of digital yearbooks, and capture special moments at school. Cinemagraph by uniofnottingham
Clubs provide opportunities for students to participate in activities, interact with peers and build self-confidence. They also allow students to explore diverse interests and learn skills that will benefit their personal and professional development. Introducing cinemagraphs to your school's digital media clubs will give students the opportunity to create eye-catching content guaranteed to impress for events, digital yearbooks, online resources and more.
Examples of Extra-curricular Activities:
Photography & Video/Film Clubs
Presentations & Event Signage
Digital Yearbooks: Create portrait cinemagraphs for graduating classes, or capture special annual milestones
Community Engagement
Cinemagraphs can be used in school community engagement and promotional activities. Cinemagraph by Jason Teale
Capturing attention is a challenge for many community coordinators. It's important to explore new communication forms and take advantage of new technologies to connect and engage with your community.
Whether you're celebrating your school's accomplishments or making announcements about an event or fundraising initiative, cinemagraphs can tell engaging stories that will make your event stand out and increase awareness . Add cinemagraphs to your social media posts, websites, and e-mail newsletters to show off your school's programs, talent, and diversity.
Examples of Community Engagement
Social Media (Facebook, Twitter, LinkedIn, etc.)
Email Newsletters
School Website
How Flixel Can Help
We hope you're as excited as we are about living photos and the opportunities that come with them.. If you need help on using them in the classrooms, then don't fret! There are tons of great resources and tutorials that educators and students can use to kickstart their cinemagraph journey.
Here are some of your options:
Students and educators can contact Flixel Support any time with questions or concerns. We also offer a number of online resources including our help center, blog, and forums.