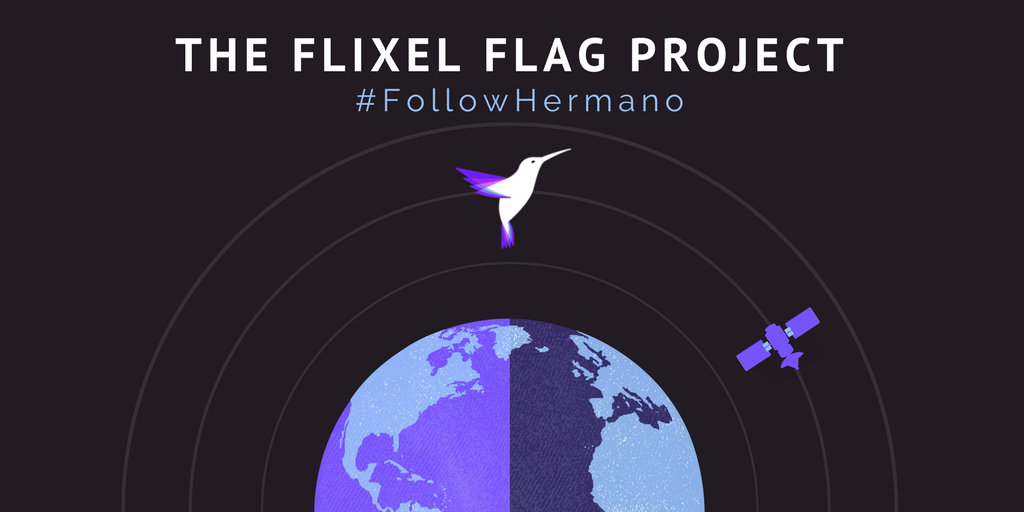 As some of you may not know, our iconic hummingbird logo has a name. HERMANO! He was named by one of our Developers, Karl, who is a big Arrested Development fan. If you've seen the show, you know the reference… So, we had a crazy idea earlier this year to send our Hermano flag on an adventure around the globe visiting some of our best and brightest community members. Well, this crazy idea is now a reality, and the day has come. Hermano has left Toronto, and is currently on his journey.
Where in the world is Hermano?!
Martina Mlcuchova
Photographer | Instagram: @mmmusicphoto| Flixel Profile
Martina's passion for visual storytelling began with the basics: an analog camera, and learning techniques to manually create photos with her father. She transitioned into digital easily, and fused her passion for visual storytelling with her love for live music together. By day, Martina works for a media agency analyzing data; by night, she is a concert photographer, capturing musicians like Alicia Keys, Depeche Mode, and Thom Yorke, and taking in the energy at large-scale music festivals like Pohoda and Grape Festival. These days, in such busy and exciting environments, you'll find Martina shooting cinemagraphs, a medium that allows her to retain unique and memorable moments in places where people celebrate art, culture, and community. Take a look at her Flixel gallery to see her work, including her incredible series of double exposure cinemagraphs.
Next up, Hermano is visiting Petra Švajger in Slovenia!
Make sure to check out @flixelphotos on our Instagram Feed and Instagram Stories as we #FollowHermano around the globe, highlighting each creator along the way.
Let us know if you'd like to receive the flag (and why) in the comments below for a chance to have Hermano visit your city!