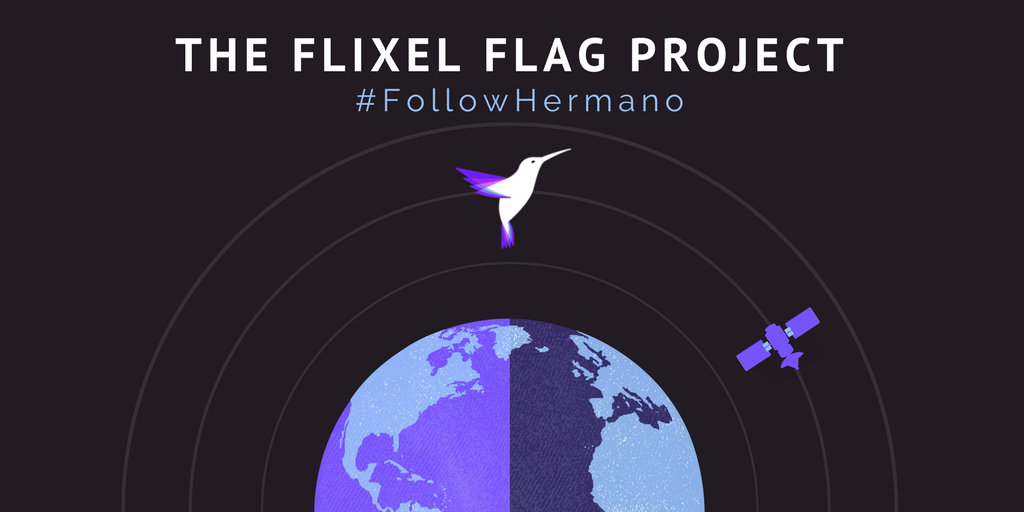 As some of you may not know, our iconic hummingbird logo has a name. HERMANO! He was named by one of our Developers, Karl, who is a big Arrested Development fan. If you've seen the show, you know the reference… So, we had a crazy idea earlier this year to send our Hermano flag on an adventure around the globe visiting some of our best and brightest community members. Well, this crazy idea is now a reality, and the day has come. Hermano has left Toronto, and is currently on his journey.
Where in the world is Hermano?!
Atlanta, Georgia, USA | Aaron Coury
Photographer | Instagram: @the_atl_aaron
Aaron Coury grew up in Ohio and moved to Atlanta 13 years ago to pursue his photography business. His talents extend far, specializing in portraits and working on commercial projects for clients like Mercedes-Benz. Cinemagraphs, he says, allows him to create differently than what he does with still photography. He especially enjoys creating nature/landscape time lapses, but his best approach for creating cinemagraphs is to go big. Aaron looks for multiple movements in his shot so that he can use the most dramatic movement as the still portion, and use a subtle motion to make people do a double take. Aaron's next adventure: parenthood. He and his beautiful wife are expecting their first child this month.
UP NEXT: Hermano is saying farewell to North America, and will land in Douro, Portugal to visit Alexandre Miguel.
Make sure to check out @flixelphotos on our Instagram Feed and Instagram Stories as we #FollowHermano around the globe, highlighting each creator along the way.
Let us know if you'd like to receive the flag (and why) in the comments below for a chance to have Hermano visit your city!