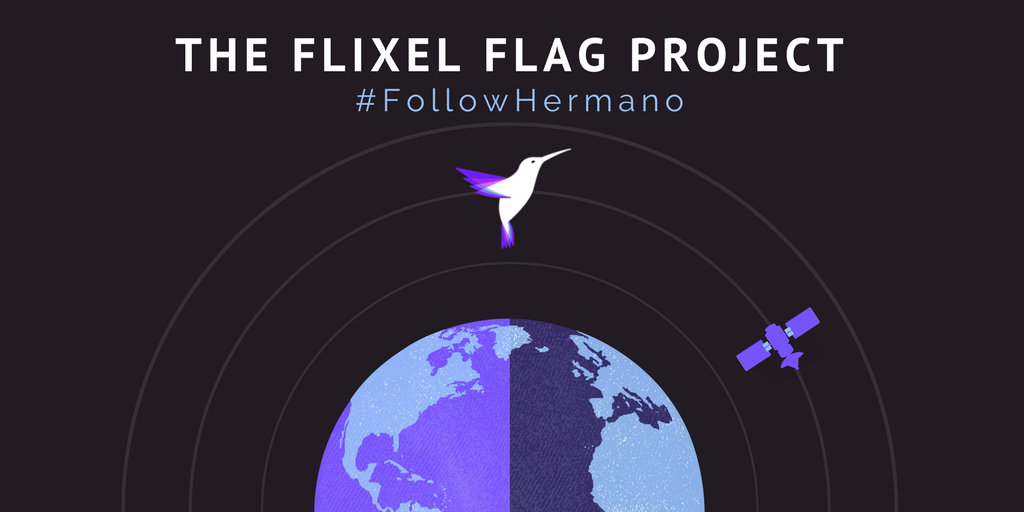 As some of you may not know, our iconic hummingbird logo has a name. HERMANO! He was named by one of our Developers, Karl, who is a big Arrested Development fan. If you've seen the show, you know the reference… So, we had a crazy idea earlier this year to send our Hermano flag on an adventure around the globe visiting some of our best and brightest community members. Well, this crazy idea is now a reality, and the day has come. Hermano has left Toronto, and is currently on his journey.
Where in the world is Hermano?!
Douro, Portugal | Alexandre Miguel
Photographer | Instagram: @ixhumni
Alexandre Miguel is the most prolific member of the Flixel community. He championed the world of living photos early on, and has gone on to create over 4,000 of them. It doesn't hurt that Alexandre lives in Portugal, a country with beautiful landscapes and a wonderful culture that provides endless inspiration for Alexandre's storytelling, with his wife and two daughters. As a multimedia artist, what draws Alexandre to the medium is the opportunity to capture moments infinitely. As he told us in his Creator Series profile, "I really love that they are related to silence at the same time. They connect you to a moment or a view, but they don't enter the audio or the sound of the computers and the television. Cinemagraphs are the art of this moment."
Eurotrip alert! Hermano will be heading to London, England to hang out with Flixel Wizard Mario Sahe-Lacheante next!
Make sure to check out @flixelphotos on our Instagram Feed and Instagram Stories as we #FollowHermano around the globe, highlighting each creator along the way.
Let us know if you'd like to receive the flag (and why) in the comments below for a chance to have Hermano visit your city!